Continuous Operation Clause | Keep Open Clause
1. A clause in a lease of retail premises that specifies that the tenant is required to keep the premises open for business during normal business hours or during hours specified in the lease. As a rule, there is no implied covenant in a lease of retail property that the premises should be maintained open for business, although most leases of retail premises expressly provide hours for 'continuous operation' and provide the landlord with a right of right of re-entry in the event of non compliance. Although a court may agree to a termination of a lease in the event that … [read more]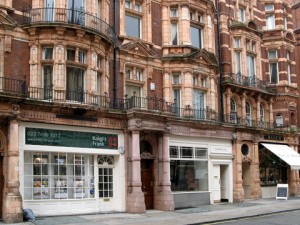 Continuous Operation Clause in the USA,
some jurisdictions consider that where there is a percentage rent there is an implied obligation on the tenant to use and operate the premises as profitably as possible for the intended purpose (Anno: 38 ALR2d 1113: Percentage Lease—Construction; College Block v. Atlantic Richfield Co., 206 Cal App.3d, 254 Cal Rptr 179, 182 (1988); Pequot Spring Water Co. v. Brunelle, 698 A.2d 920, 923–4 (Conn App Ct 1997)). Nonetheless, the courts are reluctant to imply conditions into leases and will not normally imply a continuous operation clause if it considers that the base rent is reasonable recompense to the landlord, or the landlord clearly accepted the percentage rent risk to induce a tenant into a center (Kroger Co. v. Bonny Corp., 216 SE.2d 341, 344 (Ga Ct App); … [more cases]
Also called a 'go dark' provision or, strictly speaking, a 'not-go-dark' provision, a 'dark store clause', a 'keep-open' clause', or a 'stay-open clause'.
Continuous Operation Clause In English law,
the courts have declined to grant a decree of specific performance to enforce a continuous operation clause (a keep-open clause), because it requires the constant supervision of the court and the court will not normally make an order requiring a person to carry on a particular business (Co-operative Insurance Society Ltd v Argyll Stores (Holdings) Ltd [1997] 2 WLR 898, [1997] 3 All ER 297 (HL)—also pointing out that if an injunction were granted the tenant may be required to continue to run the business at a loss). Thus, although such a covenant may be found in many leases of retail premises, the landlord's remedy for such a breach of covenant is generally limited to damages.
Continuous Operation Clause In Scots law,
the courts are more prepared to agree to a specific implement (performance) of a continuous operation clause; although, as in English law, there is a requirement of certainty as to the requirement of the covenant (Retail Parks Investments Ltd v Royal Bank of Scotland (No. 2) (1996) SC 227; Highland & Universal Properties v Safeway Properties (2000) SC 297).
Continuous Operation Clause In Australia,
the court in Victoria has followed the English precedent by considering damages adequate to compensate for the closure of a supermarket when trade was no longer possible (Ruffy Investments PTY Ltd v Payless Superbarn (Vic) Pty Ltd (2000) V Conv R 54-617 (Vic)??. On the other hand, when a filling station in a shopping centre was closed solely as part of a company restructuring, but was still a viable business, the court was pepared to order the tenant to reopen to comply with a continuous operation clause (Diagnostic X-Ray Services Pty Ltd v Jewel Food Stores Pty Ltd (2001) 2 VR 632 (Vic)).
Continuous Operation Clause In Canada,
opinion is divided. In Ontario the courts have followed the English court on enforcing a continuous operation clause (Centre City Capital Ltd v Bank of East Asia (Canada) [1997] OJ No. 5218; whereas in British Columbia … [read more]  Cf. continued occupancy clause.
Bibliographical references, Continuous Operation/Keep Open Clause:
49 Am.Jur.2d., Landlord and Tenant (Rochester, NY), § 69.
Anno: 40 ALR3d 971: Lease—Store—Active Operation.
W.B. Stoebuck & D.A. Whitman. The Law of Real Property (3rd ed. St. Paul, MN: 2000), §§ 6.23, 6.51.
Austin Hood. Continuous Operation Clauses and Going Dark. Real Prop. Prob. & Tr. J. 365–90 (Summer 2001).
International Council of Shopping Centers. Key Shopping Center Legal Issues (New York: 1995), Ch. 3 'Operating Covenants'.
P.A. Randolph (ed.). The Commercial Property Lease (Chicago: 1993) vol. 1, Ch. 4 'Continuous Operation Clauses', vol. 2, Chs. 11 & 12 'Going Dark'.
Vendome Group. Best Commercial Lease Clauses (New York: 2009, with CD-ROM), Ch. 10 Continuous Operation, Ch. 43 'Recapture'.
W.D. Duncan. Commercial Leases in Australia (5th ed. Pyrmont, NSW: 2008), §§ 10.40.
2. A clause in an oil and gas lease that permits the primary term of the lease to be extended, even if production has not started, provided that drilling operations are still in operation (Swords v. Rains, 575 F.2d 810 (10th Cir. Kan 1978)).
Also called a 'continuous drilling operations clause' or a 'drilling operations' clause.
E. Kuntz et al. A Treatise on the Law of Oil and Gas. 7 vols. (St. Paul, MN: ©1962- ), § 47.4.
Continuous Operation Clause Note:
Cases & Bibliographical References in italics are from the UK or other common law countries (as indicated); other references are from the USA.
SUBSCRIBE before August 31 and get a FREE copy of The Shorter Encyclopedia of Real Estate Terms.
Terms in bold, including continuous operation clause, are defined and explained in detail in our Encyclopedia of Real Estate Terms , Third Edition; as well as in Real Estate Defined.