Subject to Contract (STC)
Words used, primarily in English law to indicate that something set down in writing is not intended to commit the writer until a binding and concise form of contract is entered into.
"The matter remains in negotiation until a formal contract is settled and formal contracts are exchanged", Keppel v Wheeler [1927] 1 KB 577, 584 (CA) (Winn v Bull (1877) 7 Ch D 29; Law v Jones [1974] Ch 112, [1973] 2 All ER 437 (CA); Eccles v Bryant and Pollock [1947] 2 All ER 865, [1948] Ch 93 (CA); Tiverton Estates Ltd v Wearwell Ltd [1975] Ch 146, 159 (CA)).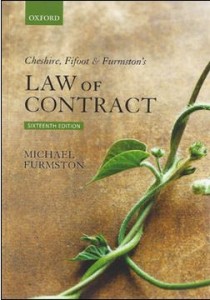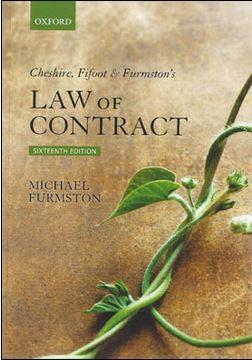 The use of these words, (and similar expressions that are 'subject to') may be applied to any contract, but is more commonly used in land transactions, including leases (Derby & Co Ltd v I.T.C. Pension Trust Ltd [1977] 2 All ER 890). However, the use of these words normally applies only to contract per se and not necessarily to words such as 'subject to licence' used to refer to an approval required under the terms of a lease (Prudential Assurance Co Ltd v Mount Eden Land Ltd [1997] 14 EG 130 (CA)); or words such as 'subject to the usual formalities' (Rutter v Michael John Ltd (1967) 201 EG 299).
In English law, since 1989, "a contract for the sale or other disposition of an interest in land can only be made in writing and only by incorporating all the terms which the parties have expressly agreed in one document, or where contracts are exchanged, in each" and the document "must be signed by or on behalf of each party to the contract", Law of Property (Miscellaneous Provisions) Act 1989, s. 2 (although the terms may be incorporated by reference to some other document).
Ineffectual use of 'Subject to Contract'
Accordingly, the use of the words 'subject to contract' may be considered to be less effective in mitigating the possibility of creating a binding contract, whether orally, by correspondence or any other form of memoranda (or a combination thereof). However, the use of the words 'subject to contract' helps to ensure that no binding contract is created, through notes or correspondence, until a formal document is completed and signed. Although a binding contract may come into effect by the doctrine of proprietory estoppel if one of the parties makes a representation and thereby encourages the other to take action in the belief that it is no longer possible to withdraw from the contract (A-G of Hong Kong v Humphreys Estate [1987] 1 AC 114, 127H–128B (CA) …  [More in Real Estate Defined].
If parties continue as if a binding contract exists, or an agreement that contains the essential elements of a valid contract is entered into, any initial reservations will probably be precluded. In such a case the parties have probably indicated that they have waived their right to subject the agreement to the execution of a formal contract (Sewel v. Dalby, 171 Kan 640, 237 P.2d 366 (1951); Goren v. Royal Investments, Inc., 25 Mass App Ct 137, 516 NE.2d 173 (1987)). On the other hand, the submission by a seller of a formal agreement which contains new terms and conditions may well vitiate the initial 'agreement' (Bloomendale v. Imbrescia, 25 Mass App Ct 137, 516 NE.2d 173 (1987)).
See also agreement for a lease, gazump, gentleman's agreement, negotiation, oral contract, subject to, subject to finance, subject to survey, waiver, without prejudice, writing.
Bibliographical references for Subject to Contract:
17 Am.Jur.2d., Contracts (Rochester, NY), § 26.
Cheshire and Burn's Modern Law of Real Property (17th ed. Oxford: 2006), pp. 858–60, 865.
M.P. Furmston. Cheshire, Fifoot & Furmston's Law of Contract (15th ed. Oxford: 2007), pp. 51–5.
M.P. Thompson. Barnsley's Conveyancing Law and Practice (4th ed. London: 1996), pp. 132–5.
K. Lewison. Interpretation of Contracts (4th ed. London: 2007), § 15.03.
9(1) Halsbury's Laws of England, Contract (4th ed. Reissue), §§ 637, 670.
42 Halsbury's Laws of England, Sale of Land (4th ed. Reissue), § 26.
Go to our bookstore for more books on contract law.
Terms in bold including contract, conditional contract, subject to contract, subject to finance and other contract terms are all defined and explained in detail, with more references, in Real Estate Definitions Online.
A 15-day FREE trial of this Online resource is available, as well as our SPECIAL OFFER for new subscribers.
Read all about the subject to contract, conditional contract, writing and other contract issues, with multiple cross references, in Real Estate Defined.
(Subject to Contract | Conditional Contract)